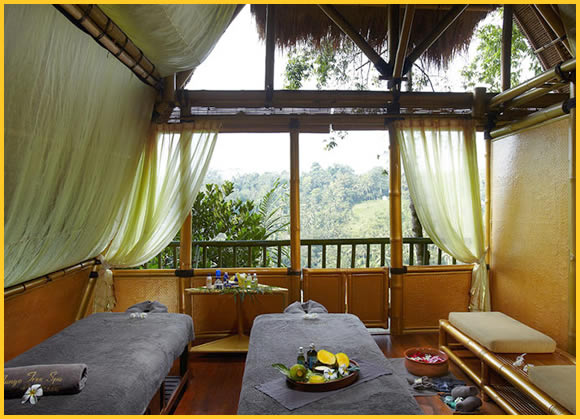 Mango Tree Spa by L'OCCITANE
Mango Tree Spa by L'OCCITANE offers exclusive treatment rooms with different settings, spread across the property and surrounded by lush greenery. Each setting has been specially designed to harmonise with the characteristics of specific treatments offered. The ambience within these unique settings is created to nurture the senses for a spa indulgence of a lifetime.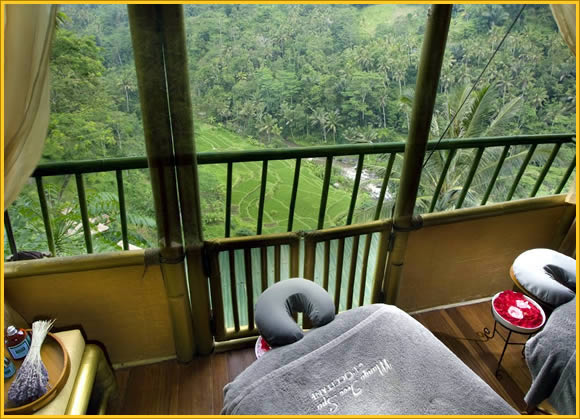 Tree Spa
Enliven your senses with a new experience in our Mango Tree Spa. A couple's delight! Nestled high above in a magical mango tree you will take pleasure in the sounds of the flowing Ayung River and the fragrance of Bali's most cherished fruit, the mango, from the comfort of a traditional bamboo tree house.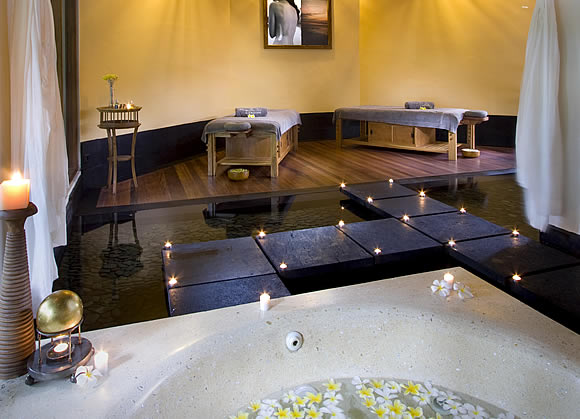 Immortelle Room
Immortelle, the everlasting flower represents the everlasting care to your beauty. Overlooking the lush greenery of the garden and accompanied by the sound of flowing water from the fish pond, nurture your senses into an unforgettable spa experience of your lifetime.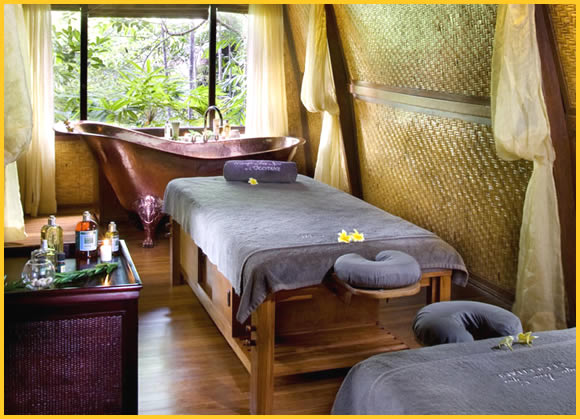 Lumbung House
Inspired by the traditional Balinese architecture, Lumbung House represents the design of rice house. This two-storey building offers you a spacious sitting area with the outdoor shower on the ground floor. You will find two treatment beds on the upper floor with a luxurious bathtub made of copper.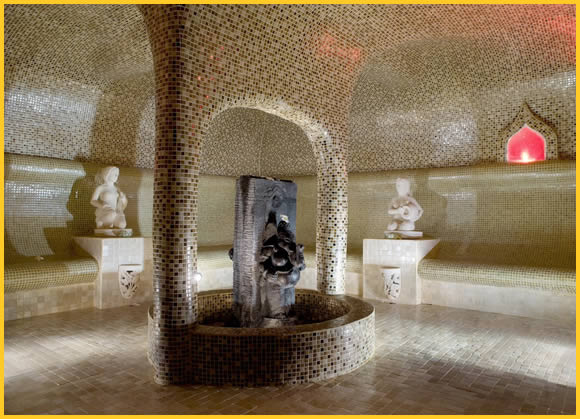 Steam Room
Inspired by the holistic value of steam bath around the world, Mango Tree Spa by L'OCCITANE unveils the biggest steam room in Bali.
Steam bath has been known since the ancient times to cleanse the body and help you reach relaxation.